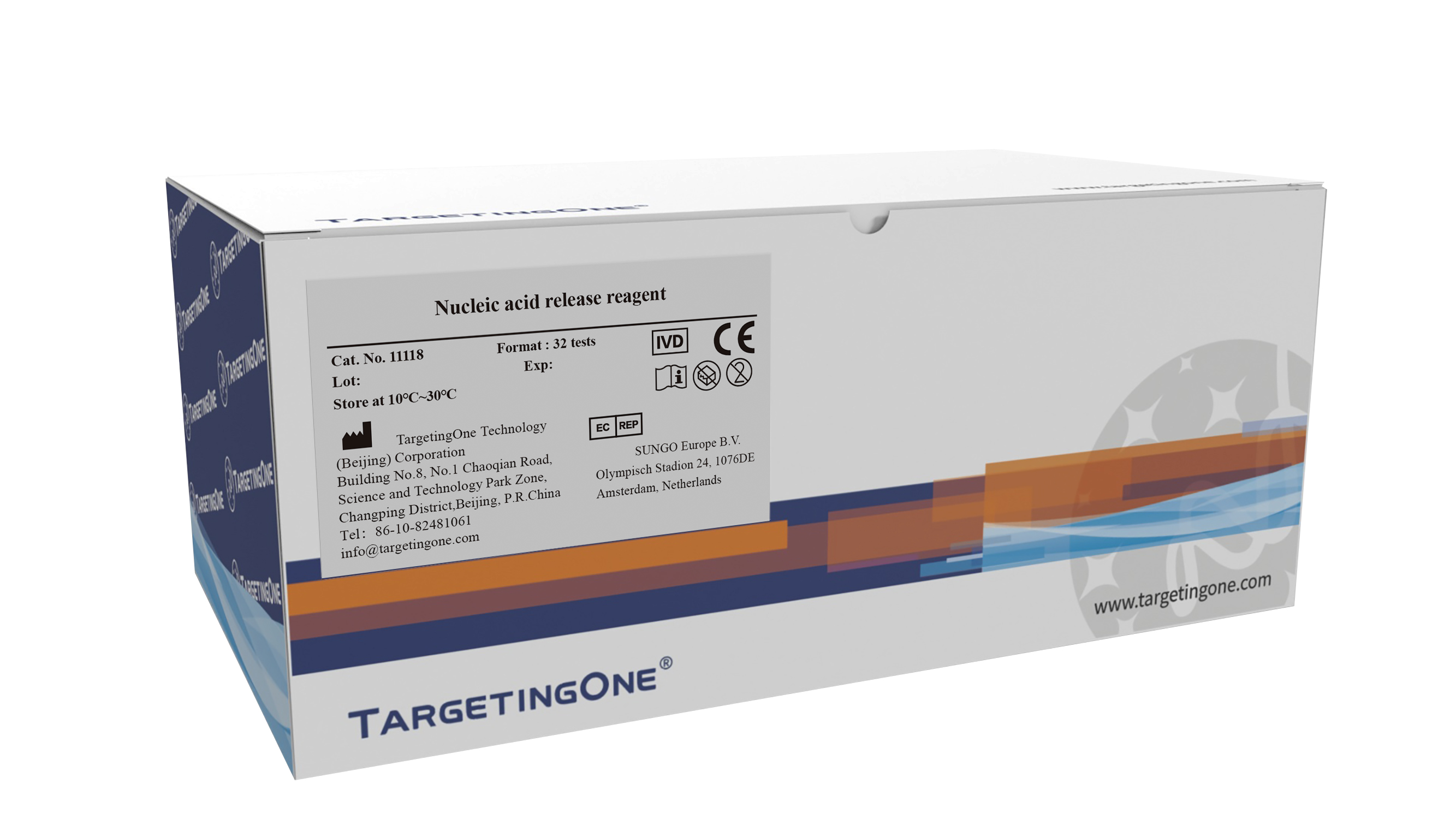 Model:easyTNA -B1,Specification:20ml/bottle
Model:easyTNA -T1,Specification:32 tests/box
Nucleic acid release reagent
This kit is used for rapid extraction of nucleic acids from biological samples (e.g., saliva, swabs, cerebrospinal fluid, bacterial fluids, cell cultures), the extracted nucleic acids do not need to be purified and can be used directly for nucleic acid detection. Product advantages:
Appearance: The nucleic acid release reagent is a clear and transparent liquid.
Loading volume: The amount of nucleic acid release reagent should be no less than the amount indicated on the label.
Functional validation: mix the corporate reference product with the release reagent, Ct value should not higher than 35 with fluorescence quantitative PCR method for detection.