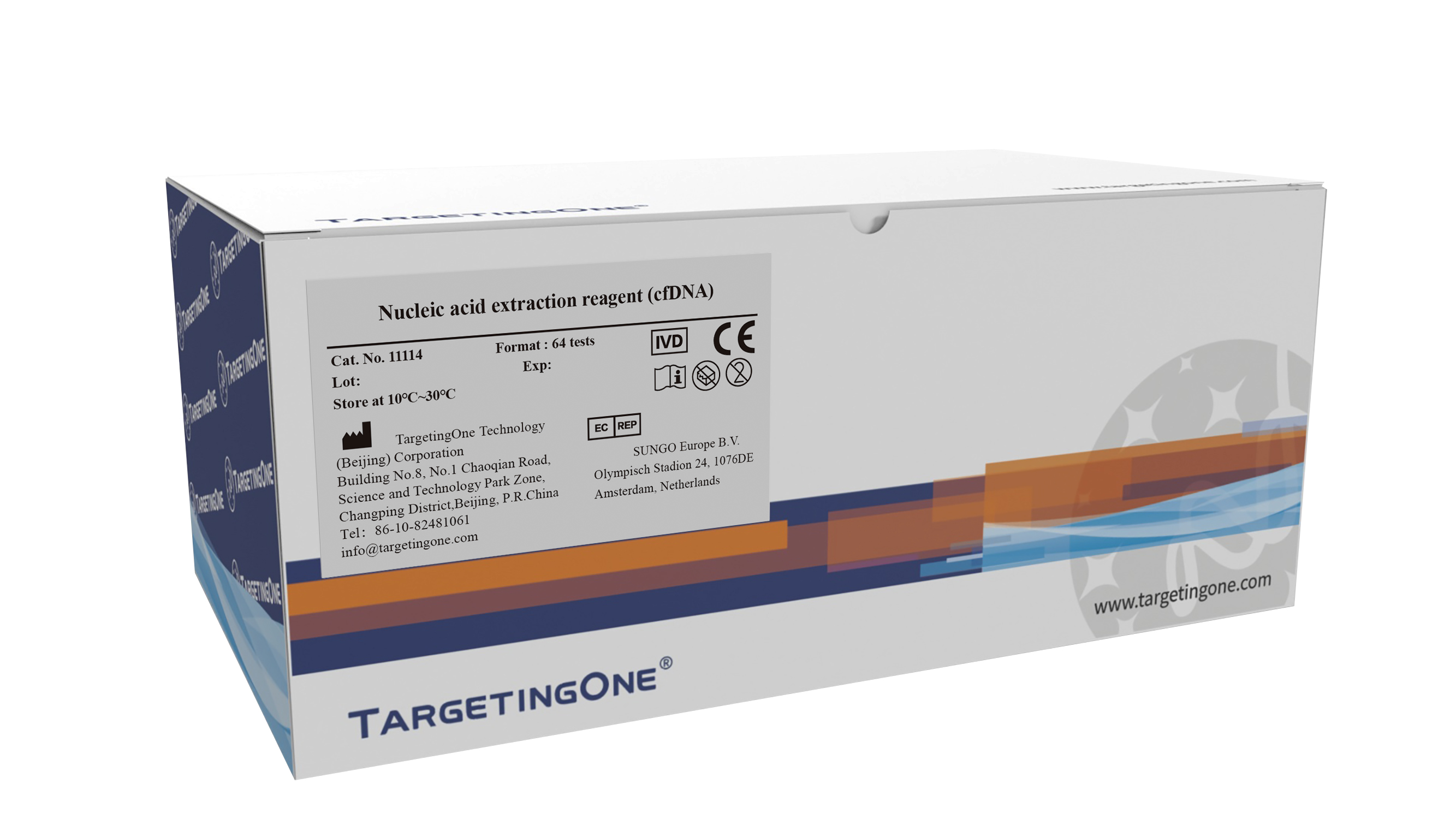 Model:cfDNA-B1​
Specification:1 ml×64 tests/box, 2 ml×64 tests/box, 4 ml×64 tests/box
Nucleic acid extraction reagent (cfDNA)
cfDNA Extraction Reagents Product Features:
Good extraction results: High efficiency in cell-free DNA capture, high yield and purity, high reagent stability.
Flexible and easy to use: Can be used with manual or fully automatic high-throughput nucleic acid extractions.
Wide range of sample types: Can deal with a wide range of body fluid sample types, such as serum, plasma and urine.
Good compatibility of extracts: The nucleic acids obtained can be used directly in qPCR, digital PCR experiments for clinical disease diagnosis, etc.
Sample type: Serum, plasma, urine, etc.
Intended use: This kit is used for the extraction, enrichment and purification of free nucleic acids from samples. The processed product is used for in vitro clinical diagnostics.