CRISPR/Cas13‑assisted hepatitis B virus covalently closed circular DNA detection
release date:2022-06-24
The covalently closed circular DNA (cccDNA) library formed in the liver is the main reason why hepatitis B virus (HBV) is not completely cleared and persistently infected. Recently, Professor Ren Feng's research team from Beijing Youan Hospital, Capital Medical University. Beijing. China published a paper in the international journal Hepatology International (2021 IF=8.586) entitled "CRISPR/Cas13-assisted Hepatitis B Virus Covalently Closed Circular DNA Detection". The paper details the new HBV cccDNA assay, the "CRISPR-based cccDNA assay" (or "RCA-PCR-CRISPR") method established by Prof. Ren Feng's team, which provides a good monitoring tool for clinical It provides a good monitoring tool to evaluate the endpoints of chronic hepatitis B treatment.

In this paper, Professor Feng Ren used the digital PCR product from TargetingOne as a reference standard for assay sensitivity and positive detection rate, which can also test the effectiveness of sample pre-treatment.
In the paper, the sensitivity of the different methods was compared using HBV cccDNA-positive liver tissue as a sample. The results showed that both digital PCR and RCA-PCR-CRISPR reached the highest lower limit of detection of 1copy/μL.
In the positive detection rate experiments, the digital PCR method was the assay with the highest number of detections.
To eliminate interference from HBV rcDNA, HBsAg-positive sample treated or untreated with HindIII and PSAD digestion, and validated the results with digital PCR, see below. The results of the digital PCR assay showed very visually that this method successfully removed HBV rcDNA, ensuring the reliability of the experiment.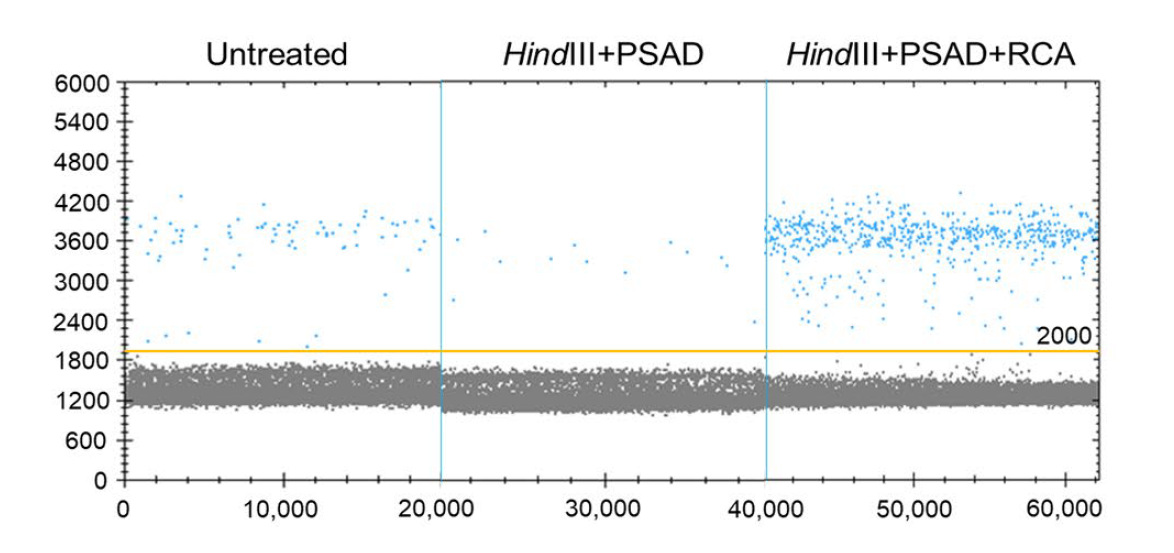 TagretingOne looks forward to more adoption of digital PCR technology used in scientific research.
See all:
https://doi.org/10.1007/s12072-022-10311-0